Australians generally love to drive classic American cars but shipping cars from abroad to Australia can be complicated. You should know everything regarding customs and quarantine rules and also should get your car in a safe and sound state. Here are a few tips.
1. Find the Best Cars
To start with, if you are new to importing American cars to Australia, it is necessary to do some homework. It may be beneficial to study websites and auctions to find the right vehicle. More often than not, your shipper may be a good source of referrals and recommend you reputable car dealers near your location or departure point.
2. Right Timing
Get to the port on time. If you are a starter, ask potential shippers how they plan to ship your car for departure in time. There may be variations in services. Some of them will meet your vehicle at a drop-off point, whereas others may provide door to door transit. Check their schedules.
Will you have to store your car before it leaves or after the arrival? Also you should find a specialist in quarantine cleaning services. Because the answers to all these questions can impact your shipping cost, you should get their answers beforehand.
3. Be Keen on Quality
You are importing a highly valued classic vehicle. You should protect it. All ground transport companies are not created equal. Hence find out if a potential shipper has their own in-house transportation facility or if they hire other companies.
If they outsource, make sure that those companies are reputable and dependable. If the shipper is responsible, don't forget to check their drivers as well as liability coverage. Take some time to build a cordial relationship of trust and comfort prior to shipping your valuable cargo.
4. Numbers Count
While shipping abroad, numbers count. For example, Sydney, Melbourne and Brisbane are high volume destinations for exporting and importing cars and therefore are accustomed to handling this type of cargo efficiently. Services like Marine Auto Depot offer efficient as well as cheap car packing in Sydney as well as careful unpacking.
5. Find the Shortest Route
As time is money, the shortest route for shipping cars internationally is preferable. So, plan out the best strategy. E.g. car shipped from Los Angeles, New York, Oakland and Long Beach normally arrive in the least of time to Australia, i.e. within around 30 days. Find out which of the options of shipping from these ports is good for you.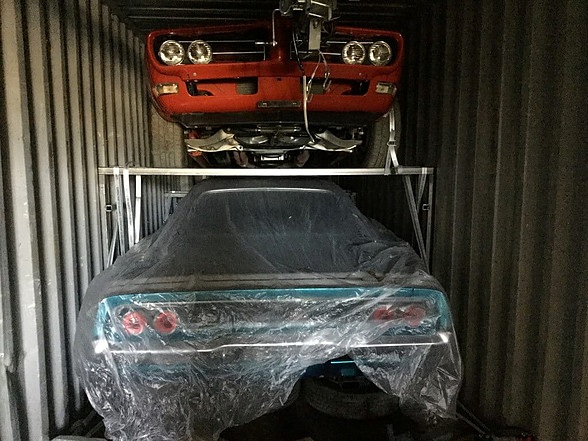 Image Courtesy: marineautodepot.com.au
6. Make Preparations
Prepare your vehicle for shipping. Keep in mind to ask your shipper what's required so that your car will be accepted at departure as well as delivery. For example, is it possible to pack the vehicle with other goods? Should the car be operable? What about seat belts and safety issues? Are the emission levels meeting Australian standards?
7. Combine
Join others and be safe. If you want to ship a single car or a small set of cars, inquire with your overseas international shipper whether your cargo can be combined with that of other customers and share container space. Consolidating space in this way can lead to huge savings, sometimes even up to 50%. As consolidation may possibly impact scheduling, inquire about any potential changes in delivery dates.
8. Left-Right
Find the correct direction. Just like the British, Australians drive on the left of the road and steer from the right. US cars manufactured before 1989 are accepted. However, most cars produced at a later date have to be converted. Some Australian states have now started allowing post 1989 left steered cars provided they are certified.
Follow these tips and get your precious possession landed safely in your hands.