When it comes to the issue of having your kitchen remodeled, it is possible that you may want to do away with lots of materials. This means that unlike a professional company which fully understands what should be kept, you may end up having almost everything thrown away. The truth is that there are still materials that still have some values and the earlier you realize this, the better for you as such can help you to save more money in the long run. This is perhaps where you will need to know more about kitchen recycling and how to make the most out of the process.
What Are Your Challenges?
Are you planning on restructuring or revamping your kitchen? Do you know that it is possible for most materials in used kitchens to be recycled with the right facilities? If you are still wondering how this is possible then you may want to read this post from start to finish. Discovering these vital factors will help you make the right decisions whenever you want to improve the look of your kitchen beyond what it is at the moment.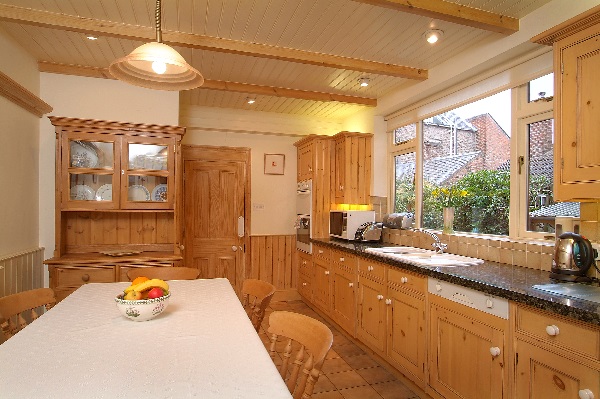 Hire A Green Demolition Company
What most homeowners don't usually understand is the fact that the materials of their used kitchens do have some values which have to be protected in one way or the other. One sure way to make this happen is to hire the services of a green demolition company.
The advantage of this is that they will ensure your properties are removed in a safe way. This can help to protect the values of the materials which are to be recycled. The only issue is to always ensure that you are using the services of a reputable firm which has a proven track record in this field.
There are two major ways that you can find a company which you can trust. The first is to see whether such company has been able to meet up with the requirements of Better Business Bureau. Secondly, you can rely on the opinions of past customers that have made use of its services.
Know The Materials
It is not all the materials in used kitchens that can be recycled. This is very important if you plan to undergo the reconstruction process by yourself so you don't start assembling garbage. This is because there are materials that are definitely not worth your time. Some of the materials to be recycled in most cases are: plywood and lumber, fixtures, cabinetry, drywall, furnishings, used ceramic, plumbing materials, electrical appliances and so on.
Contacting The Companies
In other to effectively recycle your used kitchen materials, it is very important that you make enquiries to know what is always needed and what isn't by recycling companies. Companies differ in terms the types of used materials that they are in need of on a regular basis. This will help you to determine the condition of materials that are needed.
Having seen the above, it can be observed that having a used kitchen recycled doesn't involve any complications once you already know the right steps to take.