A long layover? Wondering what you can do apart from refreshing your newsfeed for the umpteenth time while waiting for your flight to be announced? Check out these top destinations that let you enjoy extra vacation hours!
When travelling on long-distance flights out of Bangalore, one thing's for sure: a stopover. The trick here is to make layovers refresh you and not make you tired.
Here in this article, you can find a list of the top cities that let you get more out of your vacation. Whether your stop is for five hours or thirty-five hours, these destinations offer you something special to get out of your holiday without any extra hassles.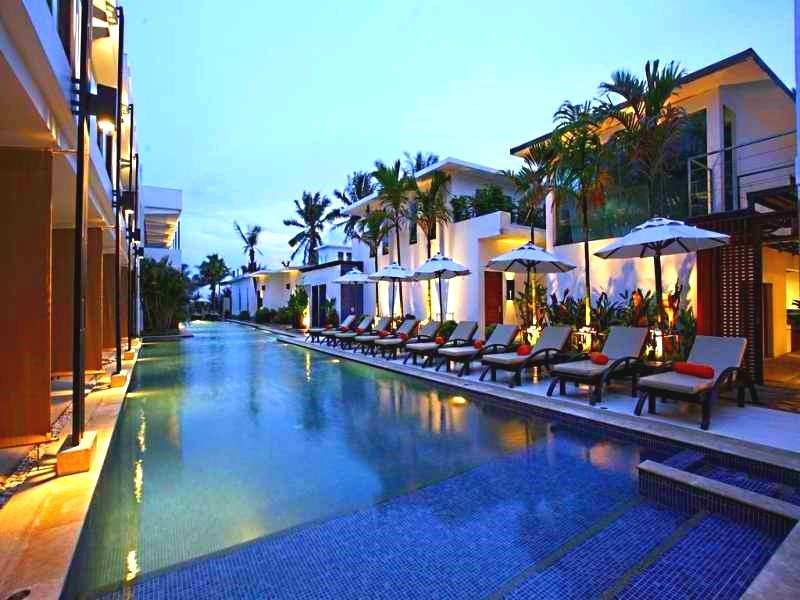 #1: Singapore
An ideal location that lies in almost all major air routes, a compact city layout, array of entertainment and food options, a population that is fluent in English, make Singapore one of the ideal cities in the world for a stopover. With Changi Airport consistently winning awards for the "Best Airport" in the world, the hours are sure to fly by.
The next time you're looking for a flight out of Bangalore to Australia, or other parts of Southeast Asia, instead of flying direct, look for Bangalore to Singapore flights to experience the Lion City as part of your trip.
What to do:
Visit Gardens by the Bay for a visual treat that relaxes and rejuvenates you
Check out the seasonal programs offered at Changi to get a glimpse of Singaporean culture
Drop into the Maxwell Road Food Centre to delight your taste buds
#2: Hong Kong
One of the most contemporary and busiest airports in all of Asia, the city of Hong Kong makes it super easy to get out of the airport complex to catch a glimpse of the urban metropolis. Hop aboard the Airport Express and reach downtown within thirty minutes. A relaxed immigration process makes it convenient to enjoy Hong Kong without any hassles.
What to do:
Take the Star Ferry to enjoy panoramic views of the city from the water
Get to Victoria Peak via tram for mind-blowing views of the skyscrapers of Hong Kong
Don't miss out the city tour via double-decker trams that have been in operation for more than a century
#3: Beijing, China
Long gone are the days when China had a closed and complicated transit visa process. Today, you can enjoy a stay in the capital city for up to 72 hours without the need for a prior visa. So, if you're flying east out of Bangalore, consider stopping in Beijing to get a short glimpse of China before proceeding to your destination.
What to do:
Visit the "Forbidden City" to take a sneak peek of the mystery and enigma that shrouds China even today
The "Temple of Heaven" (Tiantan) is the home to a massive Buddha statue that's over 110 feet tall
Now, if you're flying the other way (to the west) out of Bangalore, here are the top cities for a layover.
#4: Dubai, UAE
If you're flying anywhere to the west on any of the Middle-east carriers like Saudi Airlines, Emirates, or others, then you can be pretty sure of a stopover at Dubai. If you have more than five hours between connections, you can hop on the city's Metro (from Terminals 1 and 3) and visit the Burj Khalifa, the tallest building in the world.
What to do:
Dubai Mall is a short walk from the Burj Khalifa and is one of the biggest malls in the world
Dubai Aquarium and Underwater Zoo are a must visit if you're travelling with kids
#5: Amsterdam, Netherland
Amsterdam is easily accessible from the airport, and you can reach the epicentre of the city in less than twenty minutes from Schipol Airport. If you want to experience the quaint and scenic lifestyle of the Dutch, without having to spend plenty of bucks on a separate vacation, consider a layover at Amsterdam.
What to do:
Rent a bike and explore like a local at one of the most bike-friendly cities in the world
Amsterdam is renowned for its ample coffee shops. Check out the Dampkring Coffee shop that is popular both among tourists and locals
Consider adding in an extended stopover at any one of these cities when you fly out of Bangalore and enjoy two vacations rolled into one without any extra hassles!