The art exhibitions are places where people come to know and understand the various types of art that were there in the past as well as those that are there in the present. The exhibitions are a great place for enhancing your knowledge and educating yourself about the various techniques and styles of various artists.
These exhibitions are held at many art galleries such as the art galleries of  Mark Borghi in New York. He began his journey of hosting art exhibitions with this fine arts gallery in 1998 wherein he showcased works of Andy Warhol, Jackson Pollock, Richard Prince and many other famous artists of contemporary, abstract and conceptual art. With time however, he managed to open two more galleries, one in Bridgehampton and the other at Palm Beach, Florida. Here too he hosted several exhibitions from time to time; one mention worthy of the exhibitions was the one which exhibited a wall sculpture made out of scraps from vintage cars. It was a massive attraction for the audience and a huge success because of its uniqueness.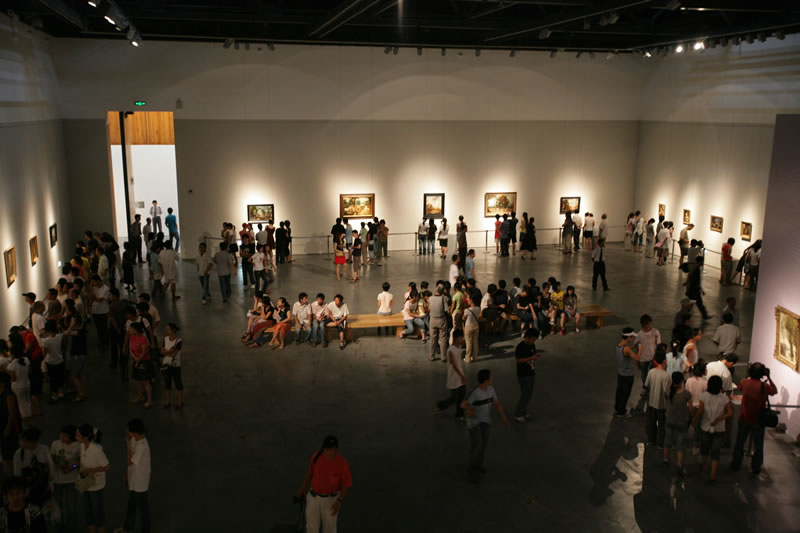 The art exhibitions are not always the same; there are many different forms of it. It is broadly classified as Commercial and Non-Commercial. The Commercial exhibition is also known as a trade fair or more commonly an art fair, wherein the works of art dealers or an artist are displayed. The items displayed are mostly put up for sale. The participants here have to pay a certain amount of money as fee. A Vanity gallery is a similar thing where the artists are charged for using the space.
The Temporary Museum Exhibitions display an array of items on a particular subject for a particular period of time, from their own archive. They do not normally have anything for sale and are supplemented by loans from others. There are of course Permanent Museum Exhibitions that simultaneously go on within the premises but within a separate secluded place for the temporary one.
With a little different kind of name the Retrospectives are exhibitions that are intended to look back upon the works of an individual artist. They are also meant for solo shows or individual expositions, group or collective shows or "survey shows" which are exhibitions with a specific subject or theme. An exhibition that is held after every two years is called the Biennale; it basically intends to bring together under one roof the best international art.
A few other rather new categories of exhibition are the Travelling Exhibition, the Juried Exhibition, the Invitational Exhibition, and the Open or Non- Juried Exhibition.  Each exhibition has its own unique characteristics, but the one thing that is common in them is that they are meant to satisfy the aesthetic and logical sense of an individual.
Mark Borghi too intends to take art to more and more people throughout the world which is why the exhibitions at his galleries have such a lot of diversity in terms of their styles and techniques. He includes the best art pieces of contemporary, abstract, pop and every other latest as well as ancient form of art.