Christmas is one of the most popular festivals across many countries in the world. Millions of people every year celebrate this beautiful occasion in several ways. There are various traditions associated and people use decorations to make this day more and more special every year. In this article, we have brought for you some very interesting facts about this beautiful festival nobody told you yet, but before that, don't forget to check out these Merry Christmas wishes for your loved ones.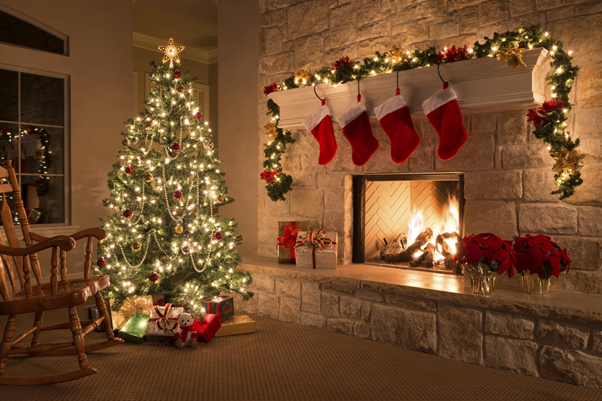 Do you know the main reason why Christmas is celebrated on December 25th? Well, probably the day coincided with the popular ancient festival Saturnalia. This festival is celebrated in the honor of Saturn, the God of agriculture.
Do you know who created the first image of Santa Claus flying his sleigh? Well, it was Washington Irving who is behind the image, created first in 1819. This is the same guy who dreamt up the Headless Horseman.
The firstmost batch of eggnog in America was created in 1607 in Jamestown settlement. The name has the word "grog" which means a drink that is made with the rum. Although non-alcoholic eggnog are also quite famous.
Another interesting fact, let me share with you. Do you know why we leave milk and cookies on Christmas for the Santa Claus? Well, apparently, in the past Dutch Kids used to share and leave the meal and drinks for St. Nicholas on this beautiful day.
The first look of famous Santa Claus was created in a meeting of the New York Historical Society in 1804. During this meeting John Pintard, the member brought a wooden cutouts of jolly old St.Nick before stockings filled with the toys.
Even though Santa used to wear the colors blue, white and green earlier, the traditional red outfit came into the picture first in 1930s ad by the famous brand Coca Cola.
Do you know which one is the most recorded Christmas song in history? Well it is "Silent Night"! This song has more than 732 different versions copyrighted since the year 1978.
It is said that a Father Joseph Mohr wrote this song "Silent Night" in Austria. The father was adamant on creating a music for Christmas post his organ broke. But the real fact is, the song is created by a priest while he was stationed in a pilgrim church in Austria.
Are you looking for a way to recycle the used Christmas trees? Well, you can take inspiration from some zoos who utilize these christmas trees as food for their animals.
Lastly, if you get the opportunity to give all the presents listed in the Twelve Days of Christmas, it would be counted as 364 gifts. Fascinating, isn't it?
So guys, did you like it? If you have any interesting fact about Christmas, let us know in the comments below.