For some, going back to university means spending another year or two in those hallowed halls. For others, it's the very first time. But for both veteran students and freshers alike, there are some necessities that are always invaluable for surviving university life. What are these necessities, then? Here's a list of the most important things you should bring to uni, whether you're going back for your final year or going as a fresher:
A laptop
If there's one single investment you should make as a student, it's a good laptop (read: one primarily for studying and not for gaming). You can use your laptop whilst taking notes at important lectures and use it for making course notes, essays, and reports. You can also use your laptop for entertainment purposes (provided you are already finished with your necessary student work, that is) and watch the latest films or play games such as online bingo, which not only relaxes you but gives you the chance to earn a few quid as well. Of course, your laptop serves another valuable purpose: to help you keep in touch with family and friends.
A doorstop
Another crucial thing you should bring to uni, especially if you are a fresher and would like to appear friendly and approachable, is a doorstop. A doorstop helps keep your door open so you can welcome visitors to your room and initiate conversations and perhaps make a few friends.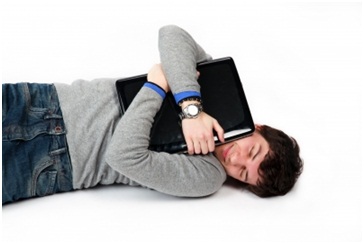 Bedding and linen
You'll have a bedroom where you can relax and sleep, of course, and you should make it a point to make it as comfy as you can. One way to make your bedroom comfy is to bring the appropriate bedding and linen. This includes a mattress protector (as you never know who used the bed before you!), a duvet, and pillow covers. Don't forget pillows (at least two), as well as a sleeping bag if you'd like to encourage guests to sleep in. One tip: make sure your bedding is of the right size for the bed. University accommodations usually have three-quarter beds, which are a size between a single bed and a double bed, and it can be difficult to find sheets for this. If you can't find the right-sized sheets, just settle for bigger ones so you can still fit them on the bed.
Kitchen stuff
You are likely to add to your kitchen stuff the longer you stay at uni, but you should start with a few plates and bowls, cutlery, a knife, glasses, and a mug. If you can, purchase kitchen stuff that has a distinctive look or pattern so your flatmates don't end up mistaking them for their own.
Other miscellaneous (yet important) items include a pack of playing cards, extension cables, an alarm clock, stationery, and speakers. Enjoy life at uni!
Image attributed tograurrazvan ionut/FreeDigitalPhotos.net
http://www.freedigitalphotos.net/images/Computing_g368-Man_With_Computer_p34425.html