Seattle is one of the finest cities on the west coast, and has long been known for its incredible music scene for several decades now, and that's only one part of a city known for culture, innovation, and embracing the arts and entertainment of all types. There are plenty of options for a great memorable visit no matter what the budget, or what your idea of fun is. Don't worry if you spend a little bit more on RV rentals than you were planning – there are many amazing free things to keep you entertained in Seattle!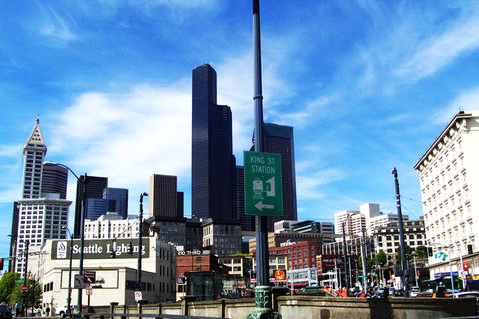 So Many Museums to Choose from…
Every city brags about their collection of museums, but Seattle's legitimately stand out above and beyond what many other cities have to offer. While many of them will normally not be free on most days, almost all of them have free days a few times during the month. Finding a schedule of which ones are going to be free on the days that you are going to be in the city can be a great way to set up an amazing city tour from one incredible museum to another without having to shell out a dime.
Some great ones to choose from: Frye Art Museum, Seattle Art Museum, Museum of History & Industry (MOHAI).
Waterfall Garden Park
Sometimes even in the city you just want to connect with nature a bit in a really good park for a bit. There are no shortage of great parks in Seattle, but one that often gets overlooked and is truly a hidden gem is the Waterfall garden park. When you're ready for a bit of a relaxation from the busy urban rush and a bit of a relaxation sounds great, hit the trails and seek the waterfall garden park for a place where you can relax, meditate, or just enjoy the moment.
Also So Many Art Walks
There are multiple thriving art districts in the city of Seattle, and there are few ways to enjoy a bit of culture and relaxed pace like a truly good art walk that lets you see the absolute best that local and regional artists have to offer. As long as you can keep your wallet in your pocket as you're going from one beautiful work to another your budget should stay fine while you get to enjoy so many different styles and beautiful artistic pieces.
Fremont Sunday Market
Okay, while maybe not budget friendly if you love buying odds & ends and seeing what everyone at the flea market has for sale, it is free to look around and you'll be amazed by the sheer variety of crafts, goods, and variety of tables. This is a great time for people watching, for seeing an amazing array of different goods laid out in a flea market style. You also have a much better chance of finding something unique or different for an inexpensive price – maybe replacing a more expensive souvenir?
These only begin to scratch the surface of how many inexpensive or free options there are to really enjoy the amazing city of Seattle and all the different incredible things the area has to offer. Whether you love art, museums, incredible walking tours, and more then you can find a free or inexpensive way to enjoy it!